Make Better Trading Decisions
The QuantCycles algorithm gives traders the directional forecast of Stocks, Futures and FOREX. Opportunity zones are highlighted and sent out in our email alerts, giving traders confidence to make the right trading decisions.
The concept of QuantCycles started in 1978 after reading the book "profit Magic of Stock Transaction Timing" by J.M. Hurst. The math that has gone into the program is unique and is the result of a new approach to cycle analysis. Similar to but vastly superior to Fourier Analysis, our creative approach is not available anywhere else. Because our proprietary algorithms filter multiple cycles from thousands of historical points, QuantCycles is able to accurately forecast market direction. 
END OF DAY CYCLES
QuantCycles daily and weekly analysis is an essential tool for anyone trading options. The end of day charts give traders a forecast of the future direction of markets.
LIVE CYCLES
Inspired by the work of J.M. Hurst, the Interactive Cycle Projection Analysis Live (ICPA) is a technical tool that employs proprietary statistical techniques. The QuantCycles algorithm filters multiple cycles from historical data, combines them to obtain cyclical information from price data and then gives a forecast on our proprietary charts.
QUANTCYCLES EMAIL ALERTS
Email alerts are sent out after each trading day. The alerts contain the charts where an extreme condition has been reached. The areas are highlighted for ease of use. The cyclic projection confirms the extreme as well as the projection, and provides an "opportunity zone" which is automatically highlighted on the chart. Additionally, there is a projection of probable turning points based on the cyclic summation into the future.
Mateen A.
"Just wanted to share with you an astonishing experience of accuracy of Quant Analysis of BMY. I started following BMY daily/weekly/4HRs chart of BMY since December 24th. My analysis based on elliot wave and Quant analysis showed a down move is coming on January 2nd or 3rd. I took a small position, and closed on January 1st at almost breakeven. On January 4th, stock dropped 14% on the news that BMY bought Celgene for 74 billion. No outside person knew what is going to happen except of Quant analysis. Recent market rallies, including fall of USDCAD, are some other example".
Greg H.
"Thanks again for the awesome QC tool.  I phased out of my short AXP position on the way down late yesterday and actually nailed the bottom with my last group due to the QC tool screaming oversold at me (when the Dow was down 520 or so).  I have to admit….the greedy bear in me really wanted to stay in but I closed it out.   Very nice little lick there.   Sincere thanks".
Unique experiences and past performances do not guarantee future results. Testimonials herein are unsolicited and are non-representative of all clients; certain people may have worse performance than that indicated.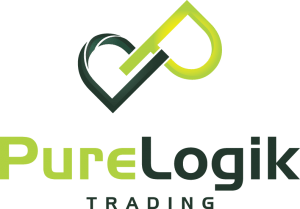 PureLogikTrading.com
PureLogikTrading works with cutting edge technologies to architect and create scalable, future-proof, and out-of-the-box solutions. We have decades of experience providing a wide-ranging array of engineering and programming services that help individuals and companies transform their ideas into trading tools.