AI driven predictive algorithms
Improve your trading decisions by receiving email & TXT alerts
The latest product from QuantCycles.com is now available: live alerts. This new feature offers investors real-time notifications regarding significant market events. By utilizing this service, users can stay up-to-date on market trends and remain informed of any crucial alterations that may impact their investments. QuantCycles.com takes pride in presenting this innovative solution to its customers.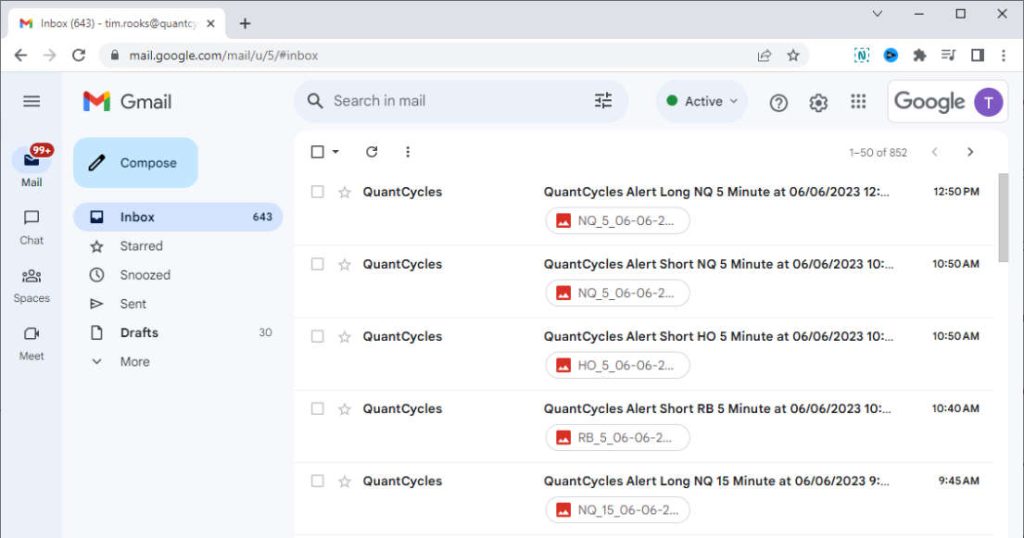 MONTHLY PLAN - CANCEL ANYTIME
EOD Opportunities Analysis
SMS Directly to your cellphone
Email alert directly sent to your inbox
Energy [4];  CL – HO – RB and NG @ 5, 15 and 120 Minute timeframes
Cross platform compatibility
QuantCycles Live Alerts works on all devices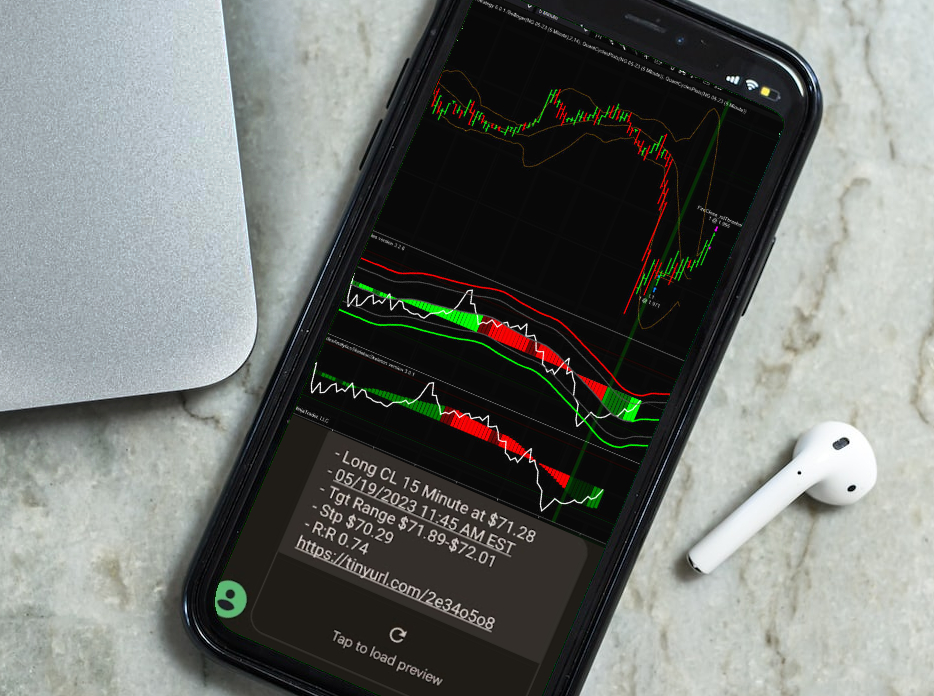 Messages straight to your phone or email
Get real time predictive analytics , right when you need it
We harness the capabilities of artificial intelligence to deliver dependable insights and analysis on the stock market to our clients. Our AI-based algorithms scrutinize copious amounts of data to detect market trends, patterns, and irregularities. By employing predictive analytics, we can produce precise and timely signals that enable our customers to keep up with the latest developments and optimize their returns. Our commitment to utilizing cutting-edge technology ensures that our customers receive the highest quality of service.