Elevate Your Trading with Alert Points in NinjaTrader
Plot Alert Points using Artificial Intelligence (AI):
Your Visual Decision-Making Tool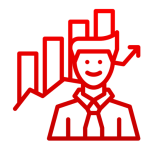 Plot Alert Points directly in NinjaTrader
Imagine harnessing the capabilities of Artificial Intelligence (AI) and machine learning to plot alert points directly on all market sector charts within NinjaTrader. It's a game-changing feature that offers you a clear and dynamic visual representation of critical decision points, enabling you to make swift, data-driven, and well-informed trading decisions.
Why Plot Alert Points Matter
Visualize Decisions: See critical points on your charts, helping you identify opportunities and risks at a glance.
Swift Action with Artificial Intelligence: With instant access to Artificial Intelligence (AI)-driven decision-making data, you can act swiftly, optimizing your trading potential to its fullest.
Risk Reduction with Machine Learning: Make data-driven decisions based on real-time market data and trends, leveraging machine learning to minimize guesswork and enhance the security of your trading experience.
Time Savings: Take the guesswork out of your trading strategy with precise alert points.
Whether you're a seasoned trader or just getting started, Plotting Alert Points in NinjaTrader with the tools Quantcycles provides, we offer an invaluable edge in today's competitive market. It's the tool you need to stay ahead of the curve.