Real-Time Alerts: Your Key to Seizing Profitable Opportunities
Why Real-Time Email Alerts Matter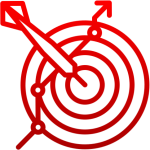 Ready to Stay Ahead?
QuantCycles goes beyond mere analysis; it's all about taking action. Thanks to Real-Time Alerts powered by Artificial Intelligence, you'll never overlook a potentially profitable opportunity. Whether it's a trend reversal, a breakout, or a crucial breach of support/resistance levels, QuantCycles swiftly provides you with instant notifications, ensuring you stay ahead in your trading journey.
In the dynamic world of trading, timely action is essential:
In the unpredictable world of day trading, risk management can make all the difference.
Instant Notifications: Be the first to know about critical market events, ensuring you're always a step ahead.
Swift Decision-Making: Real-Time Alerts empower you to take quick action, optimizing your chances for profit.
Maximized Opportunities: Never miss a potentially profitable moment in the market.
Effortless Trading: Let QuantCycles do the heavy lifting while you make informed decisions effortlessly.
Don't let profitable opportunities slip through your fingers. Embrace the power of Real-Time Alerts with QuantCycles and ensure you're always on top of the market.